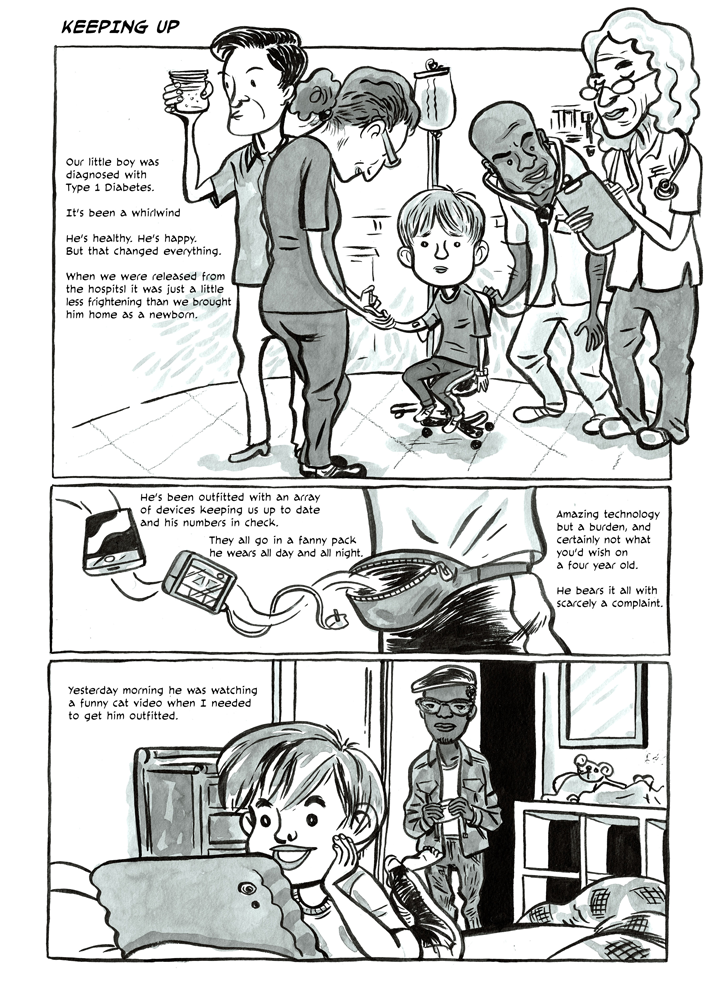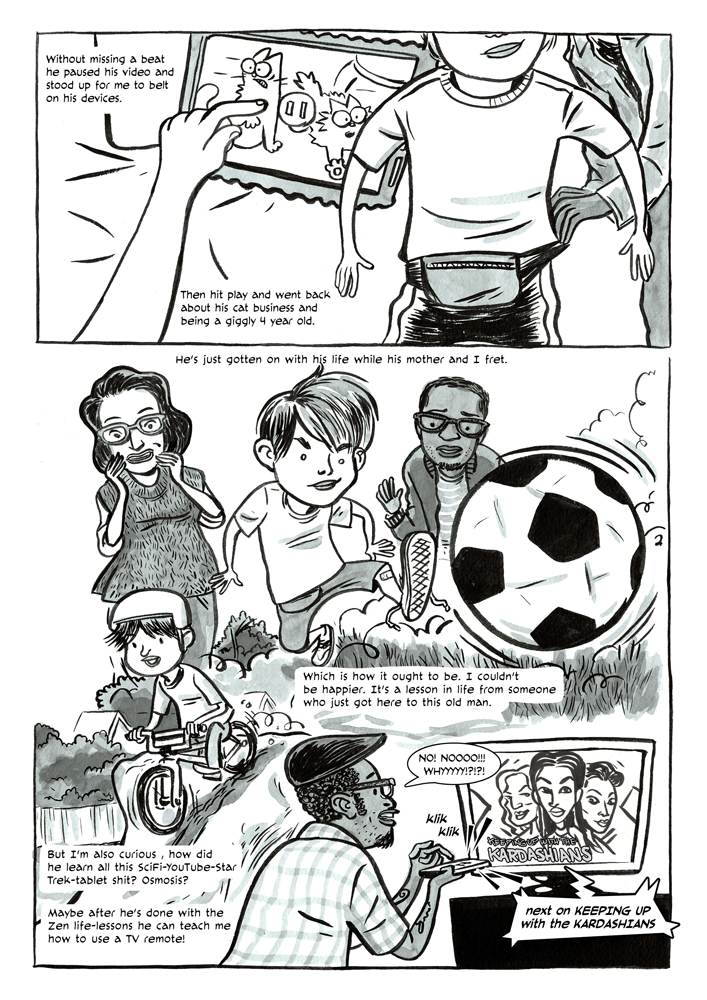 "Keeping Up" from Popula © 2021 Fred Noland.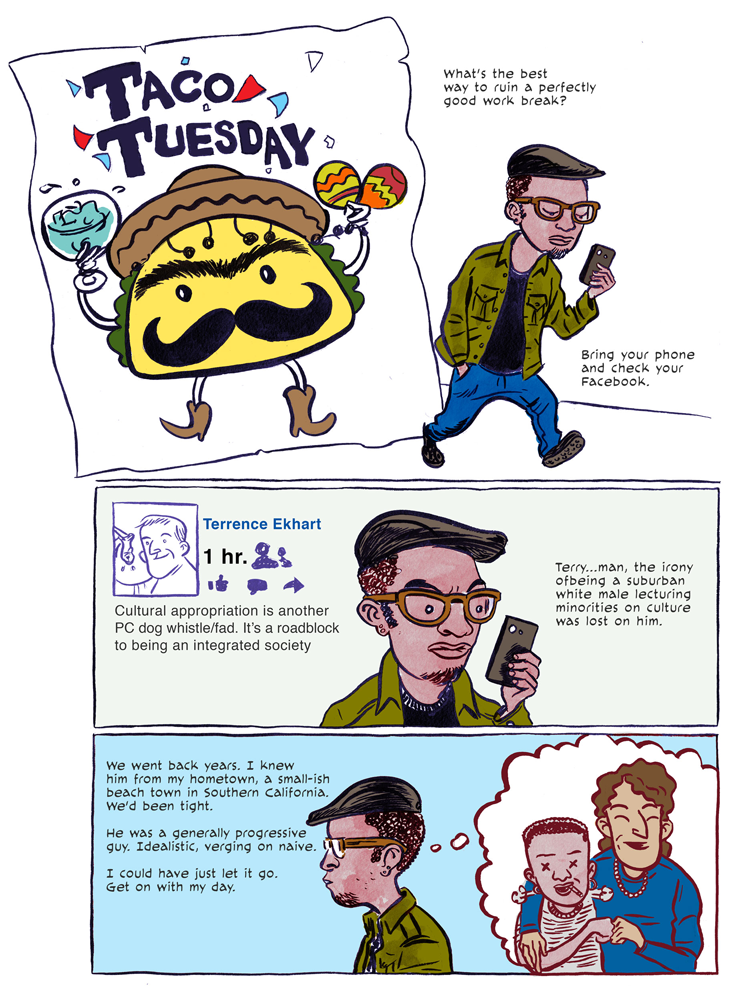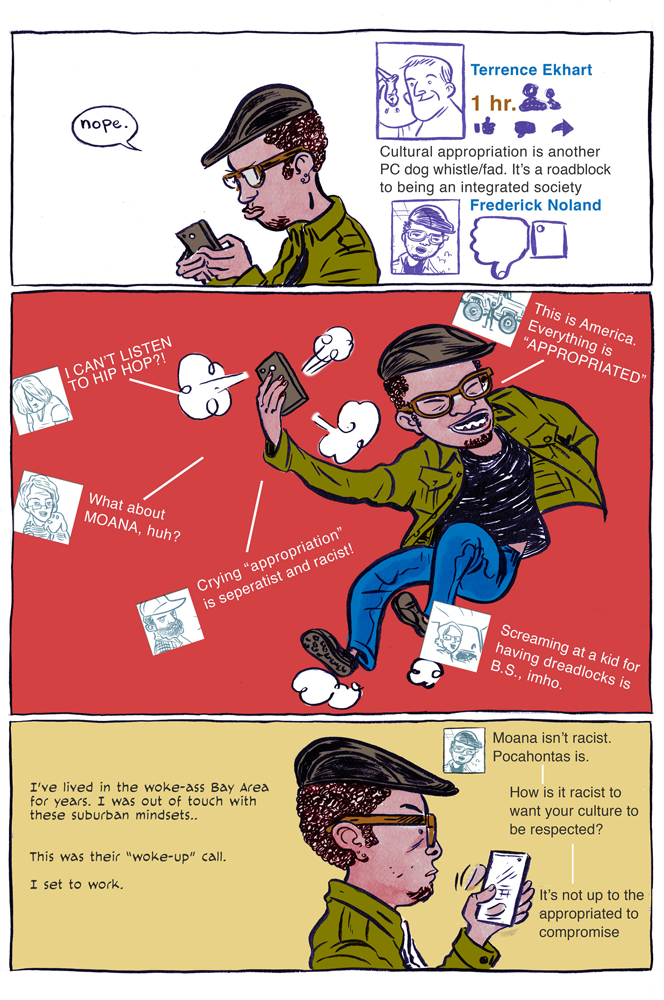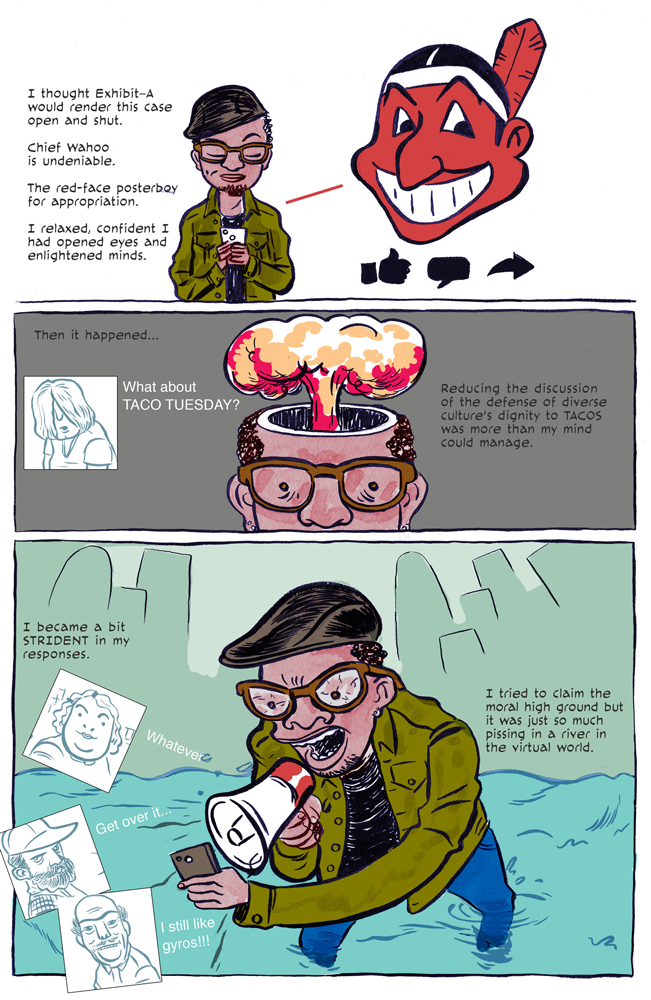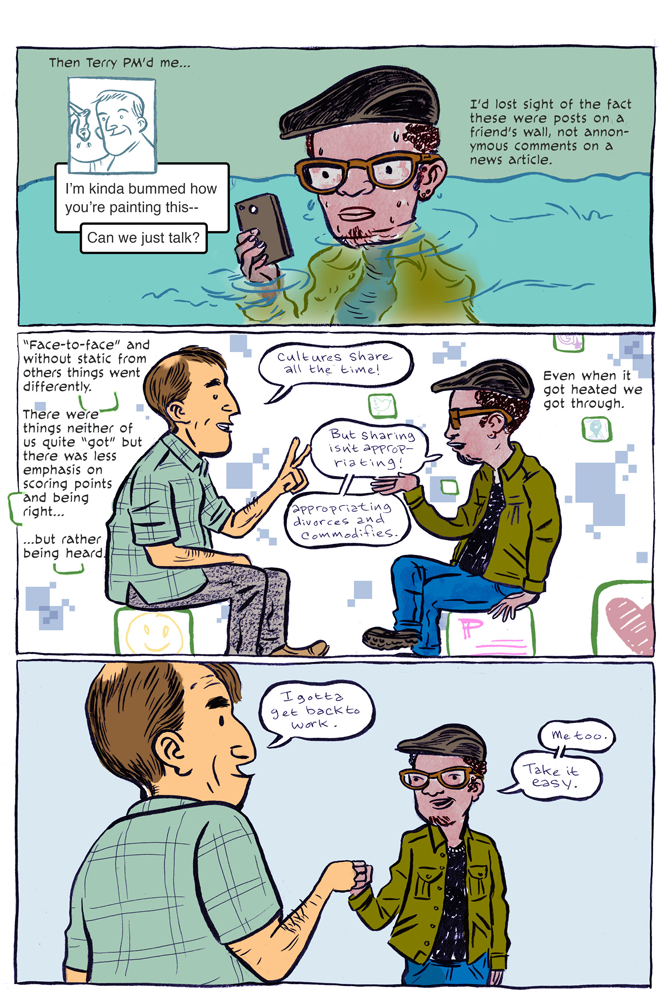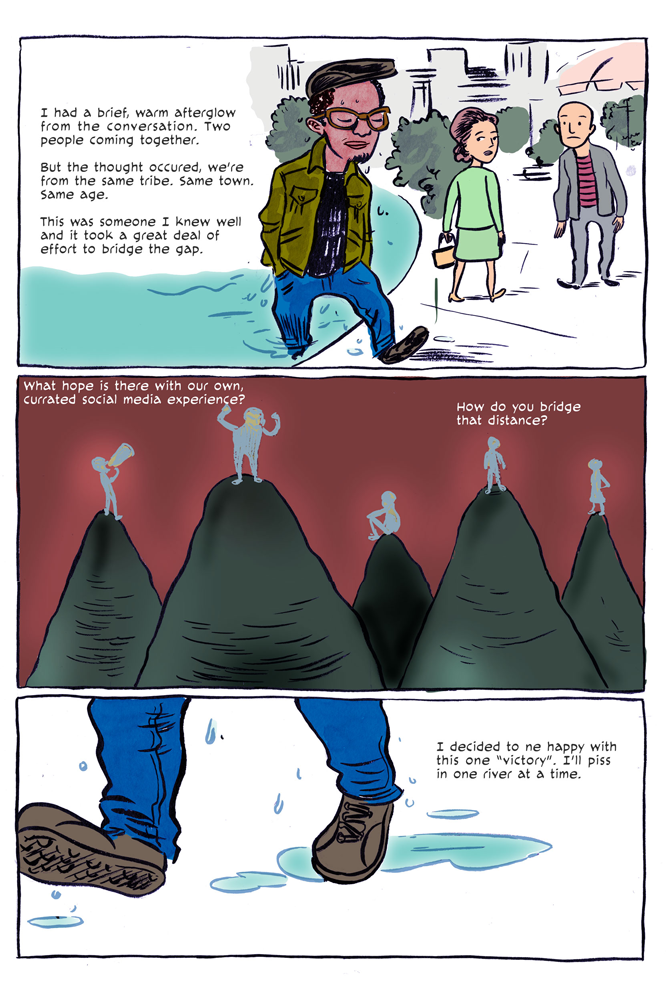 "Taco Tuesday" from Popula © 2021 Fred Noland.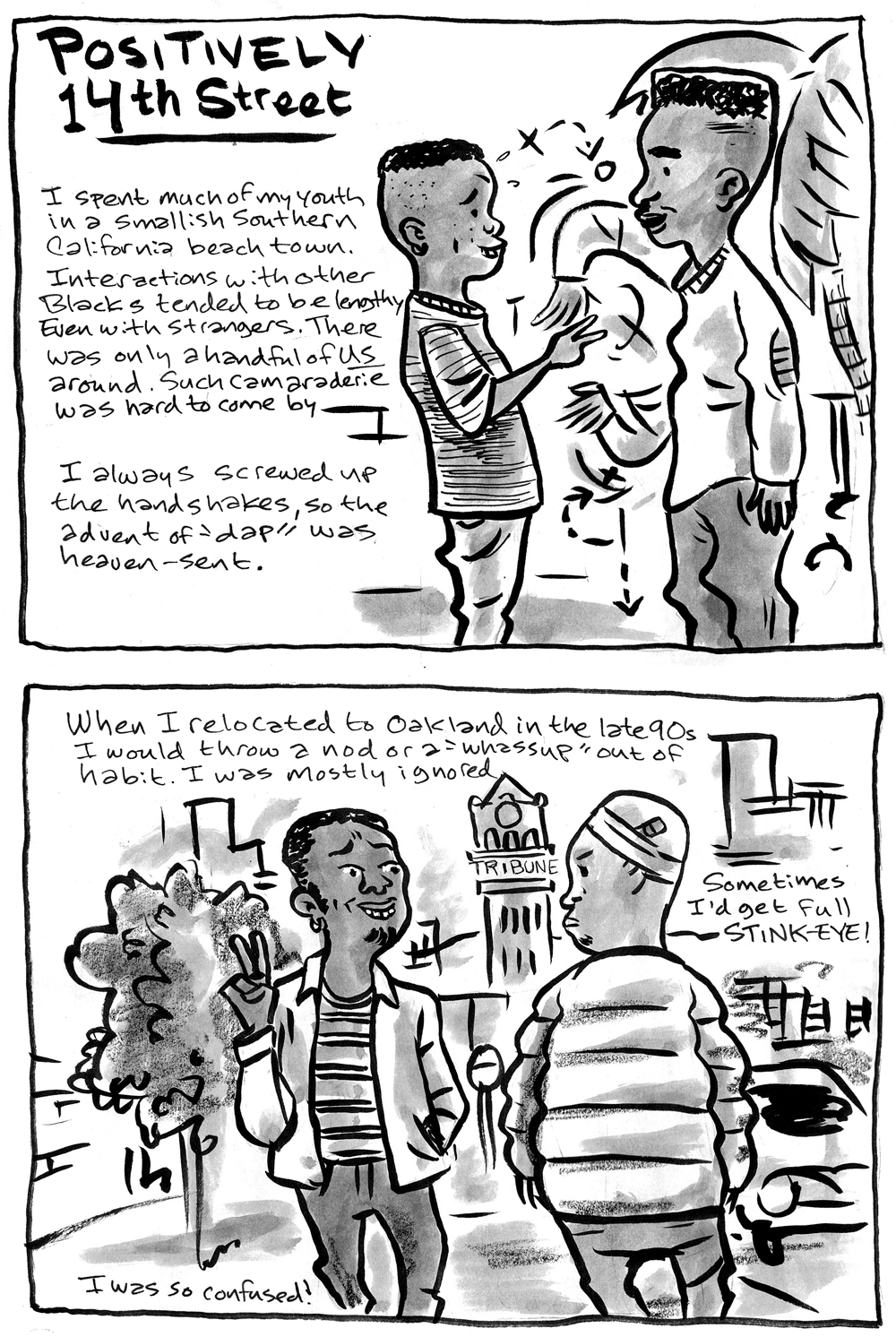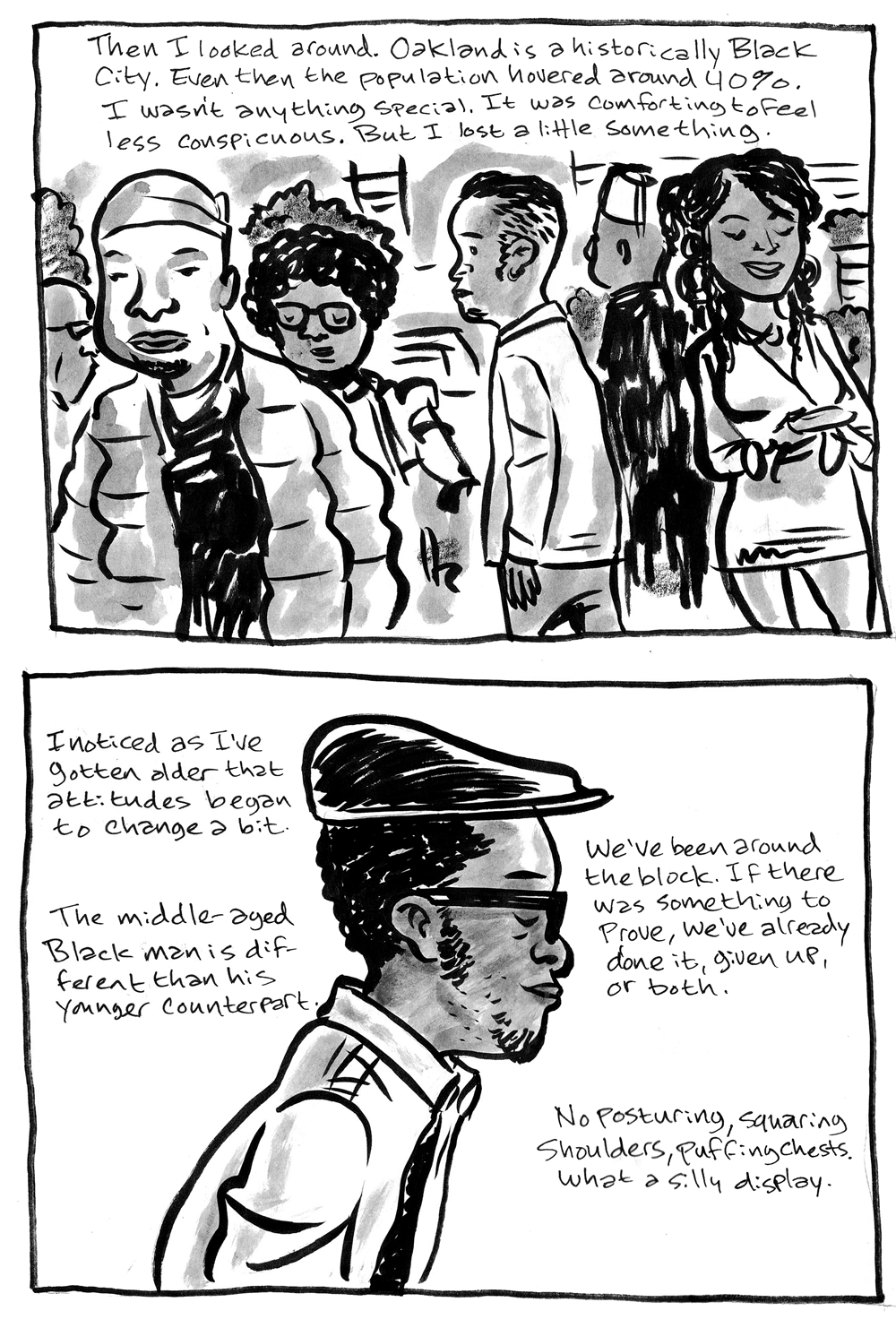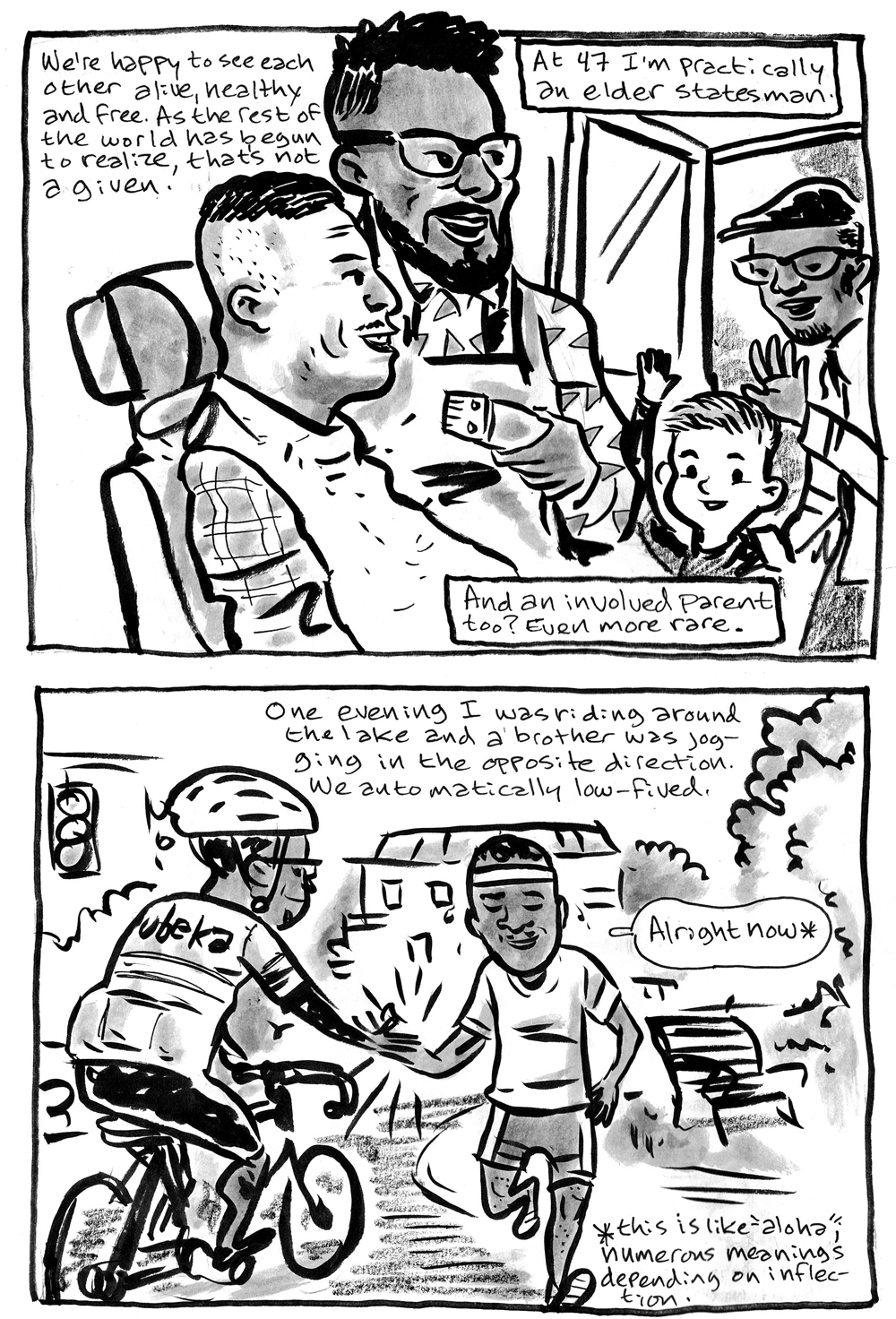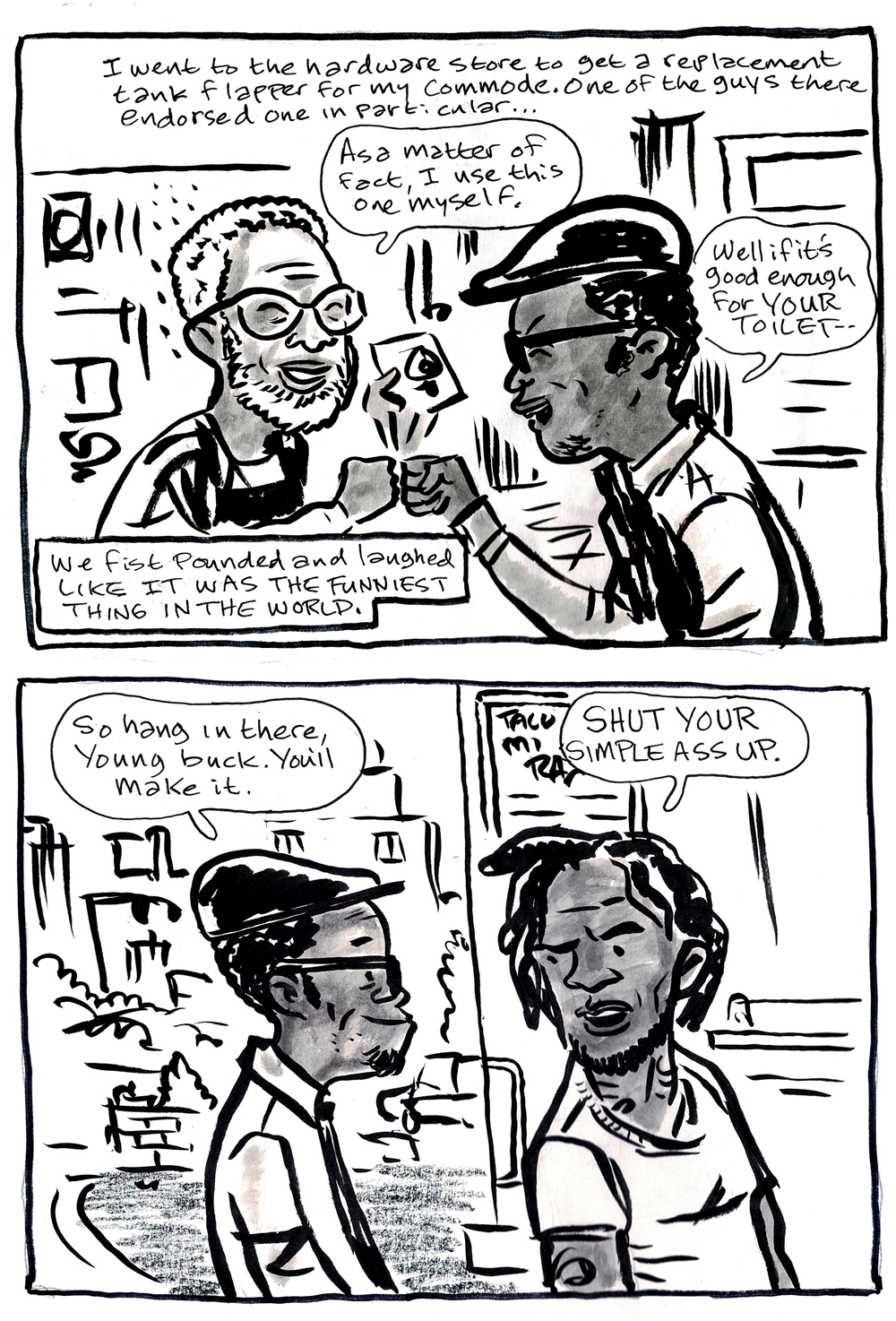 "Positively 14th Street" from Baylies© 2021 Fred Noland.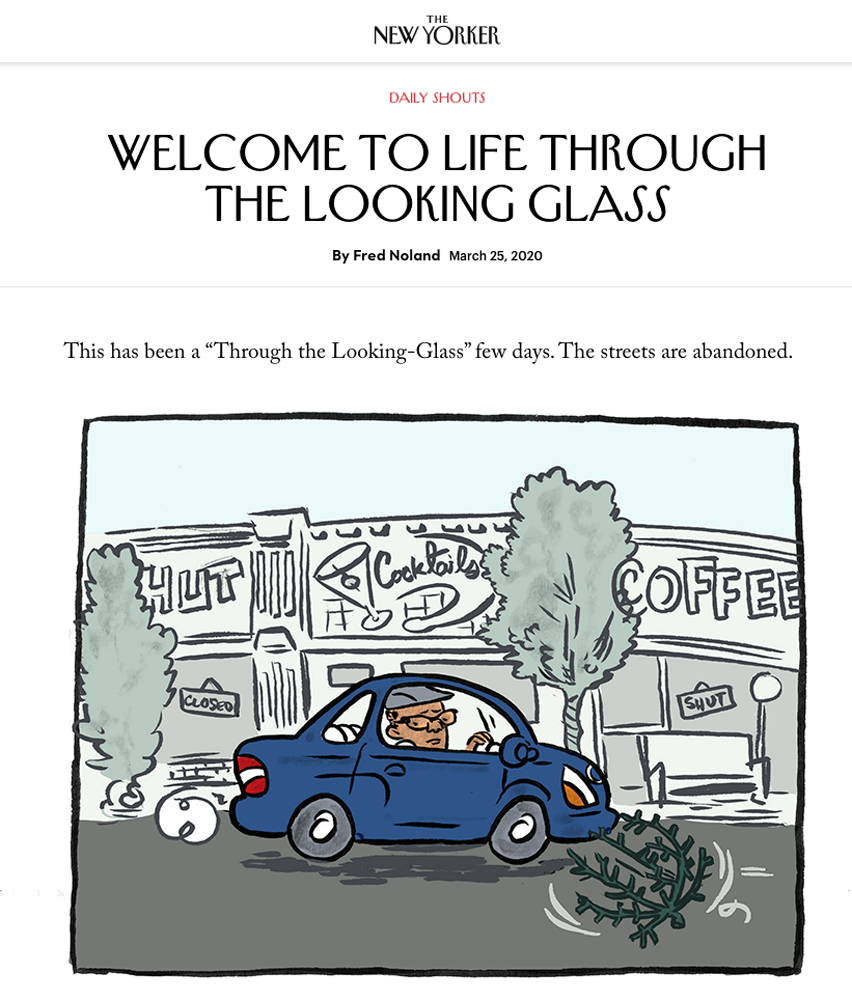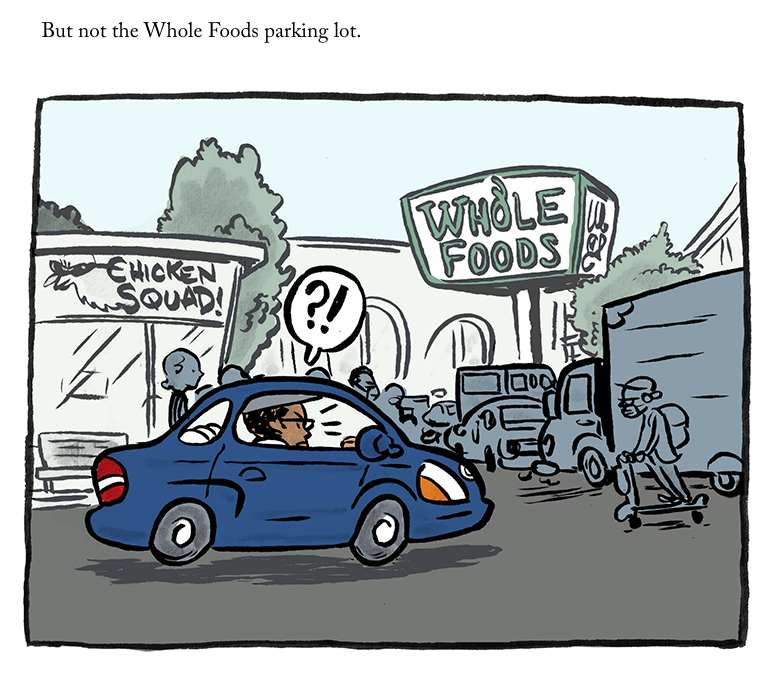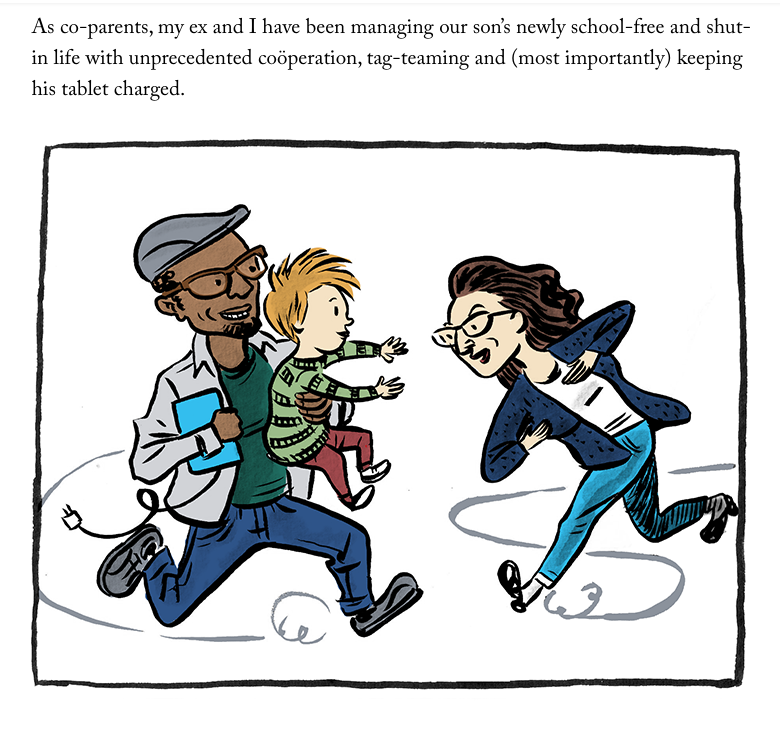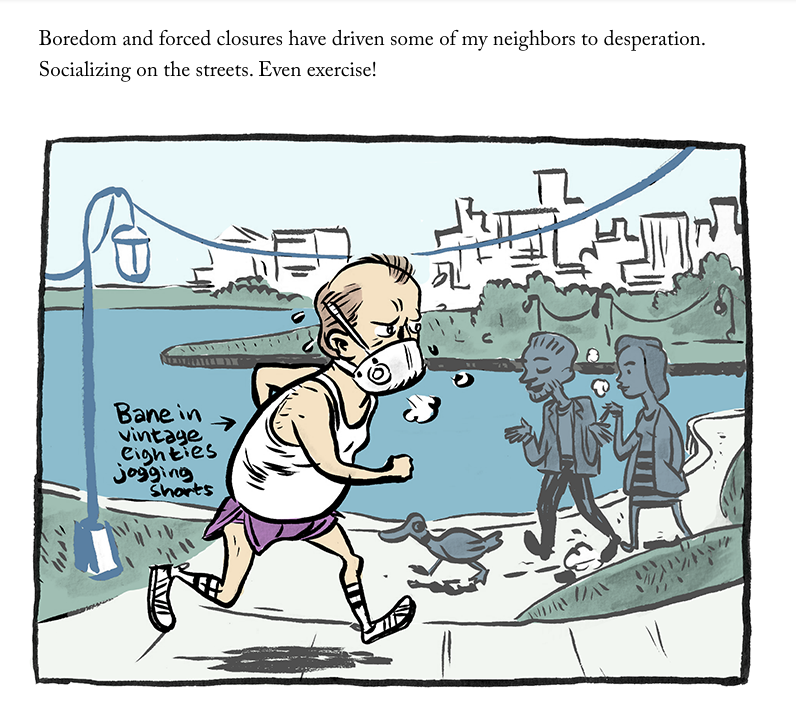 "Through the Looking Glass" excerpt from The New Yorker © 2021 Fred Noland.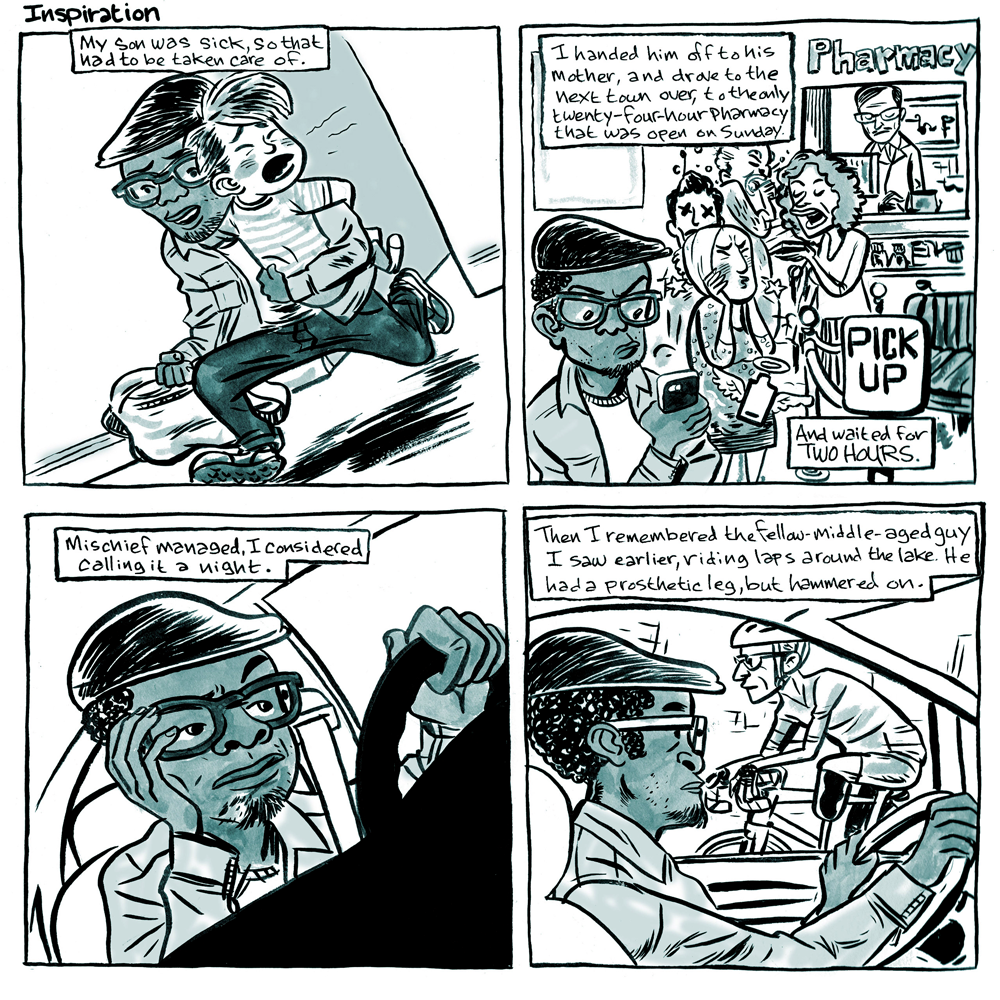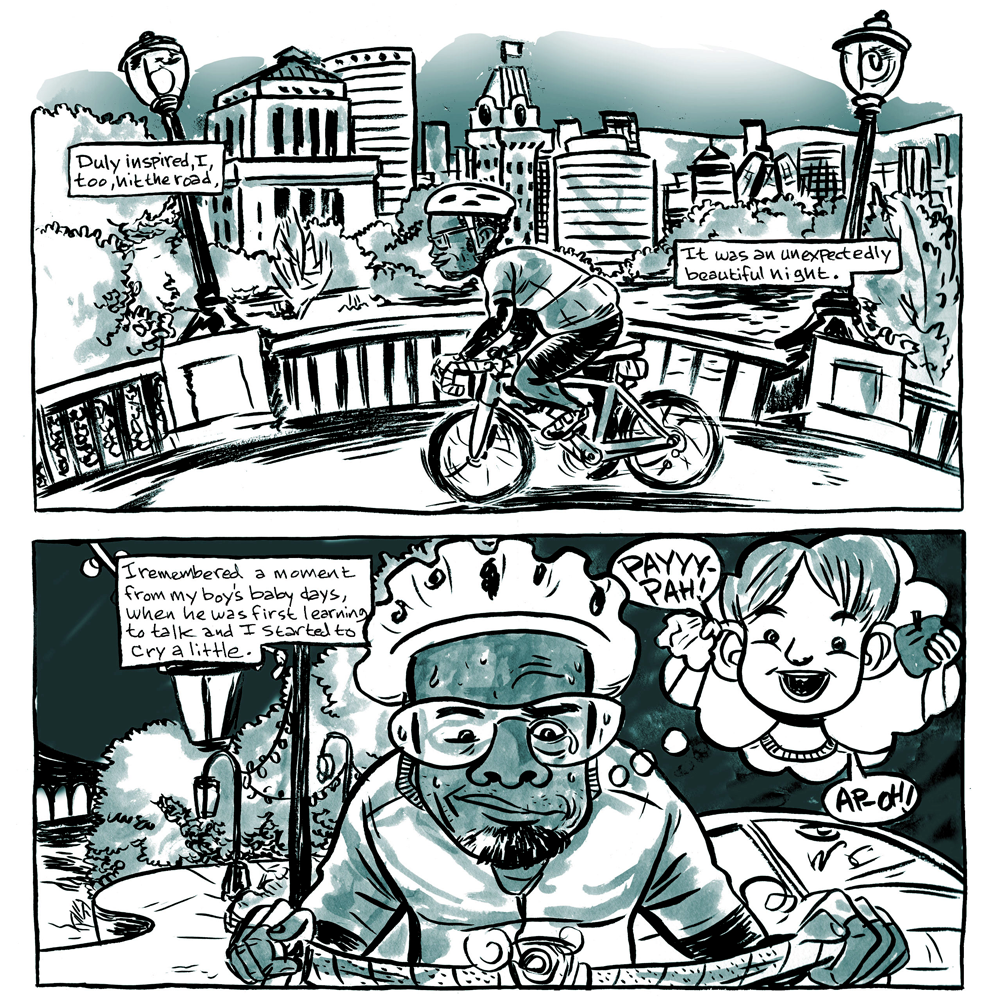 "Inspiration" excerpt from The New Yorker © 2021 Fred Noland.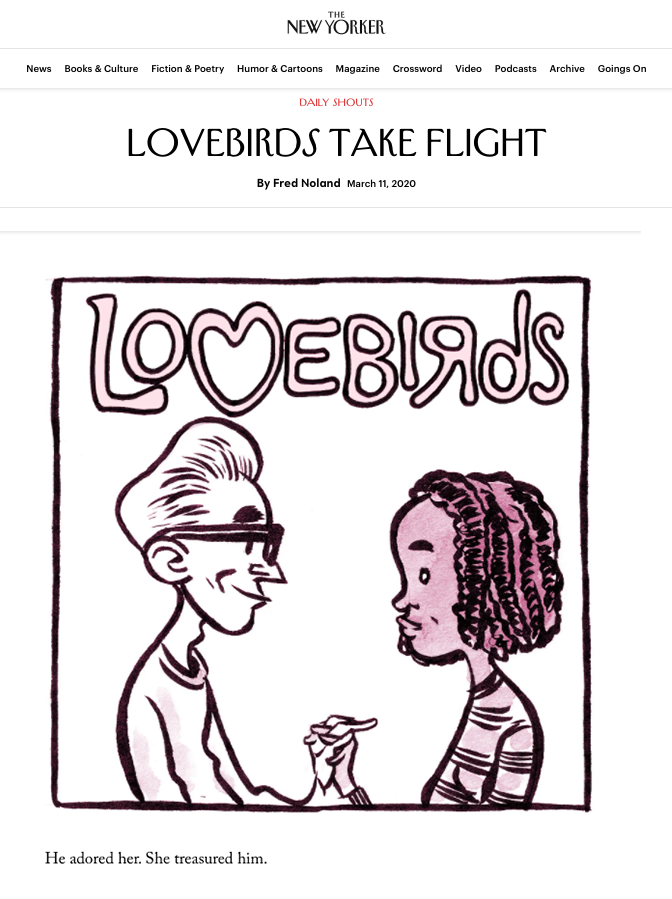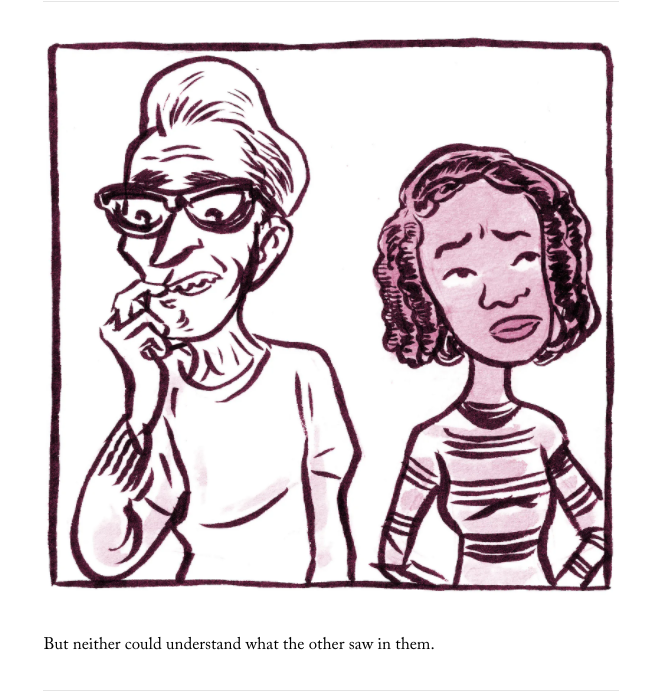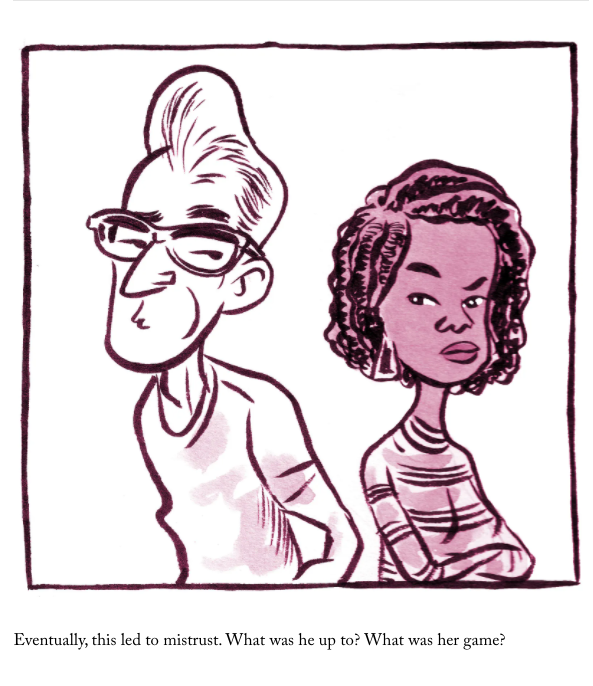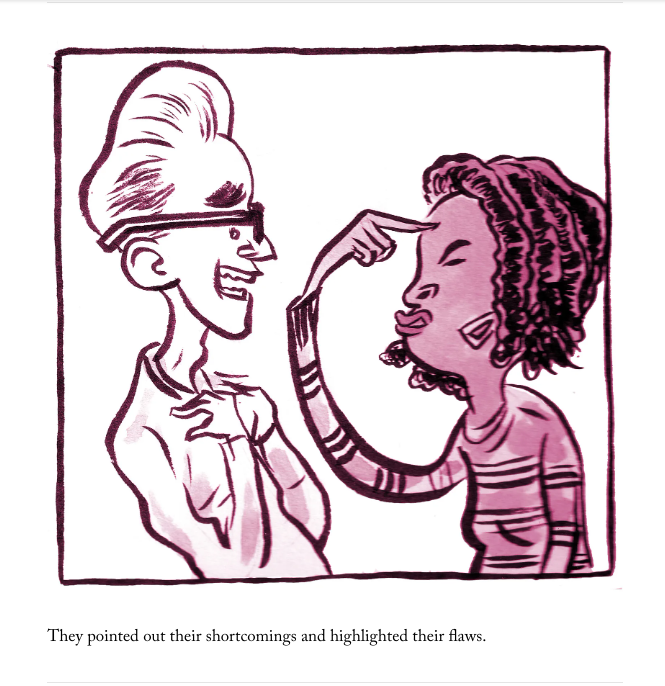 "Lovebirds" excerpt from The New Yorker © 2021 Fred Noland."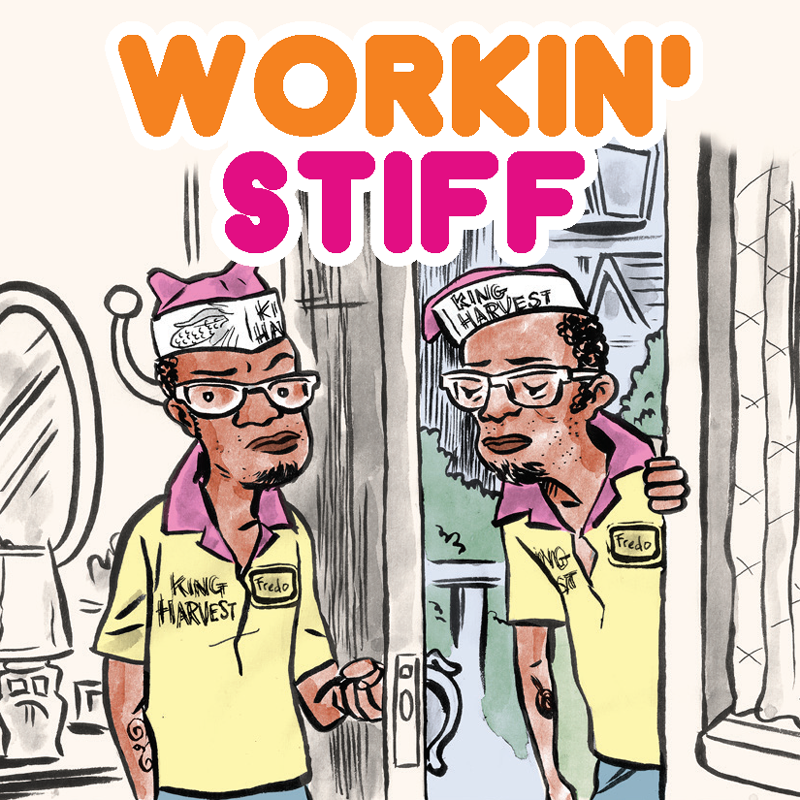 Workin' Stiff
(2019) Chronicling a thirty year work history, Workin' Stiff re-examines the good, the bad and the ugly of making a living from my humble days at Taco Bell to becoming a (somewhat) in-demand freelancer.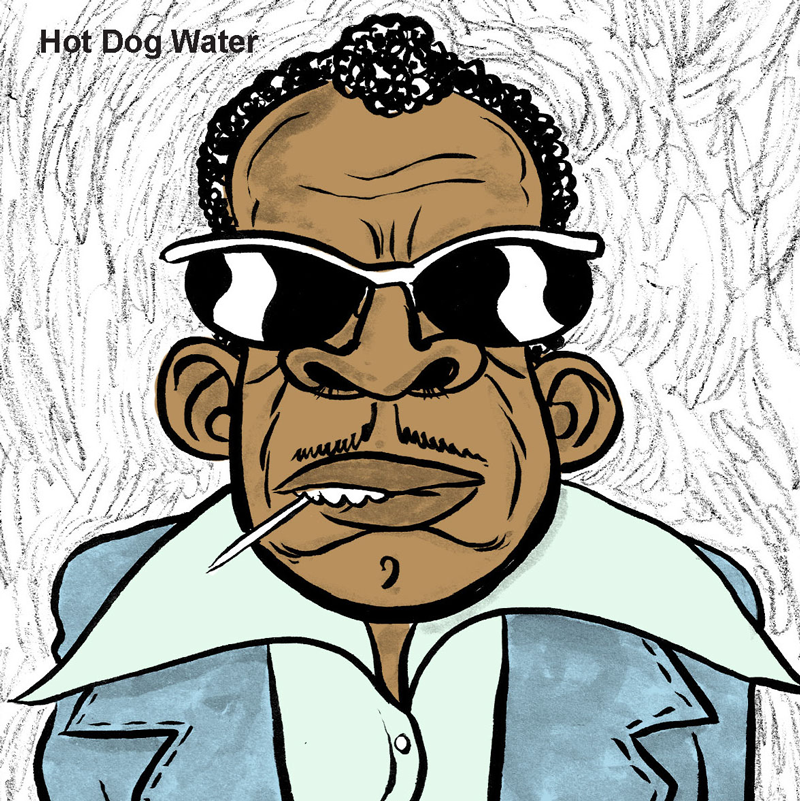 Hot Dog Water
(2018) Past and parent come together in this second annual comic diary. As always there's a healthy dose of monstrous caricatures, flights of free associative fancy and funny animals.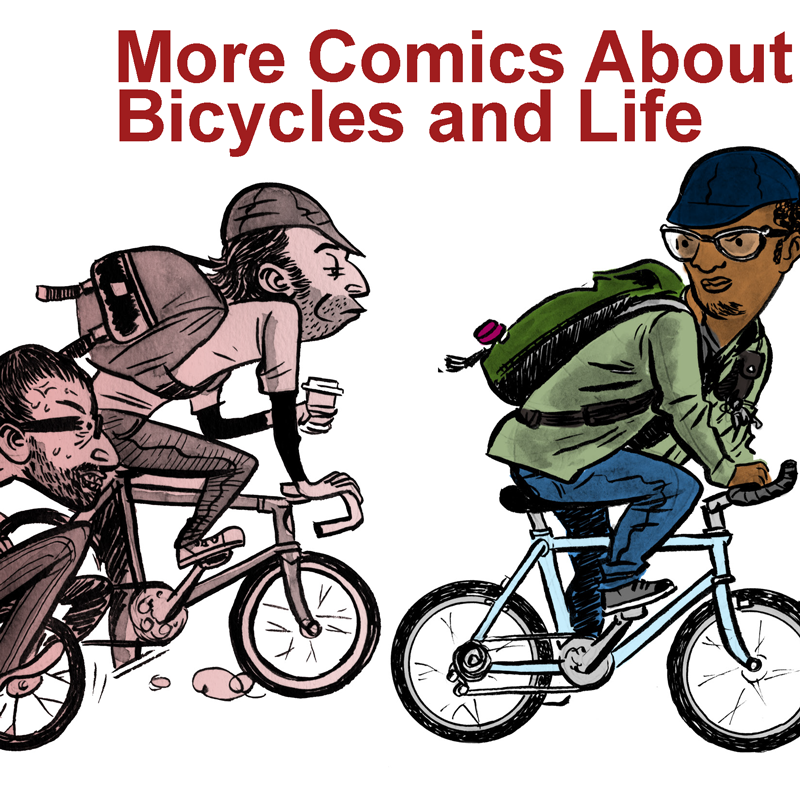 More Comics About Bicycles and Life
(2018) Sketchbook, memoir and anthology comics.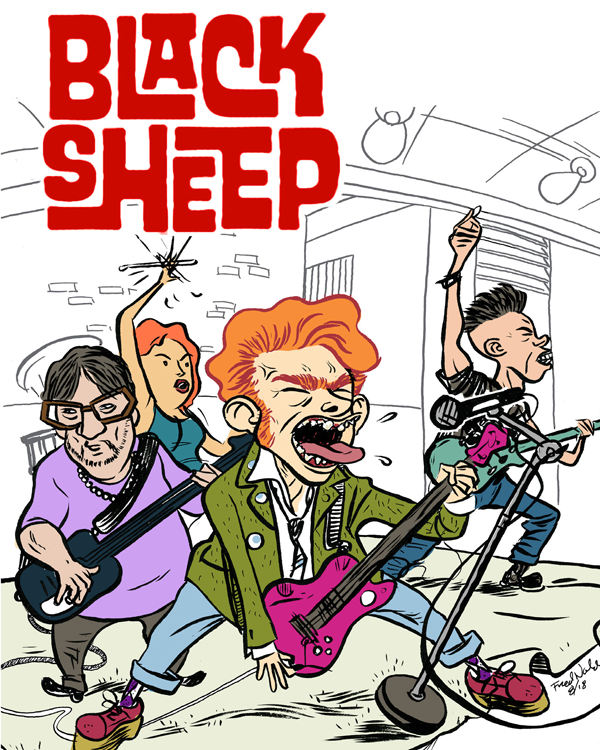 Black Sheep #4
(2018) Q: what is the "happy place" for a grade A music nerd like Ivan? A: a record party! "Aja" is a trip through 90s nostalgia- the record stores, punk shows and mall-driven subcultures with a dollop of depravity.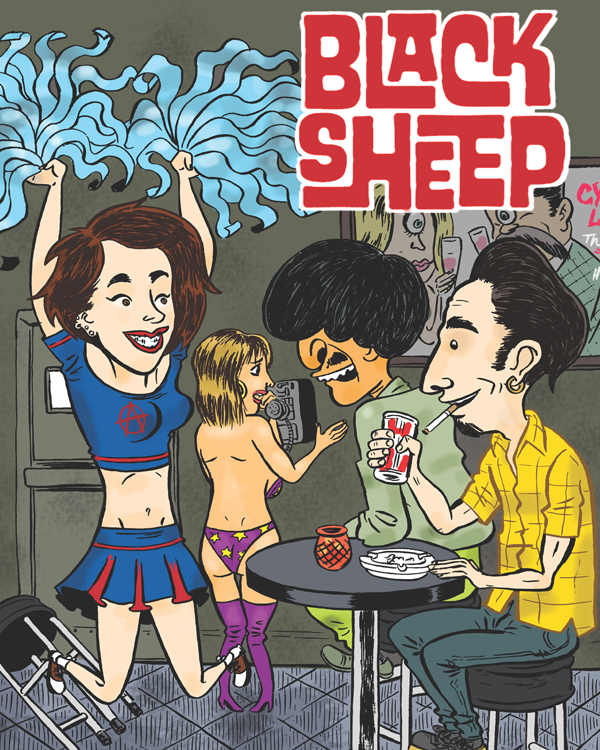 Black Sheep #3
(2013) "Viva Barancas" It's all strippers, drunk driving and clowns as Ivan and Fazul enjoy a boy's night out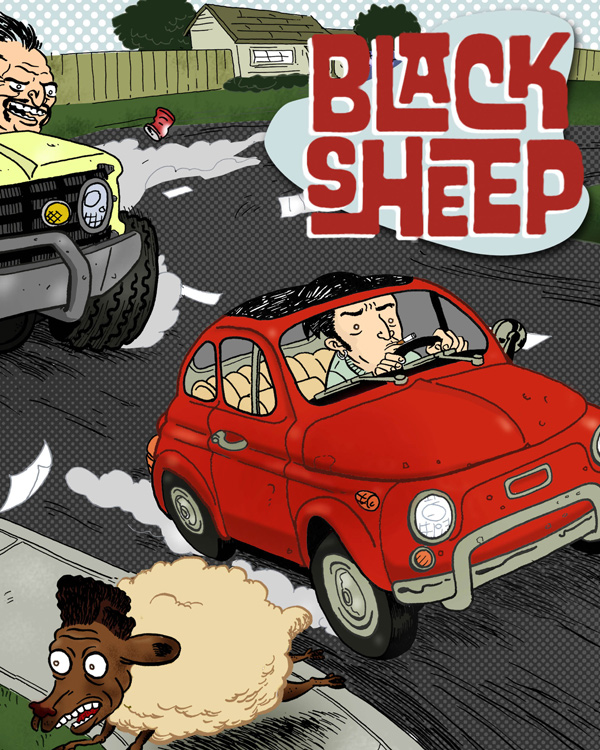 Black Sheep #2
(2006) "Neighborhood of the Beast", "Da Ballz", fan favorite "Circus Peanut" and "12.8.80", a recollection of John Lennon's assassination from an 8-year olds perspective.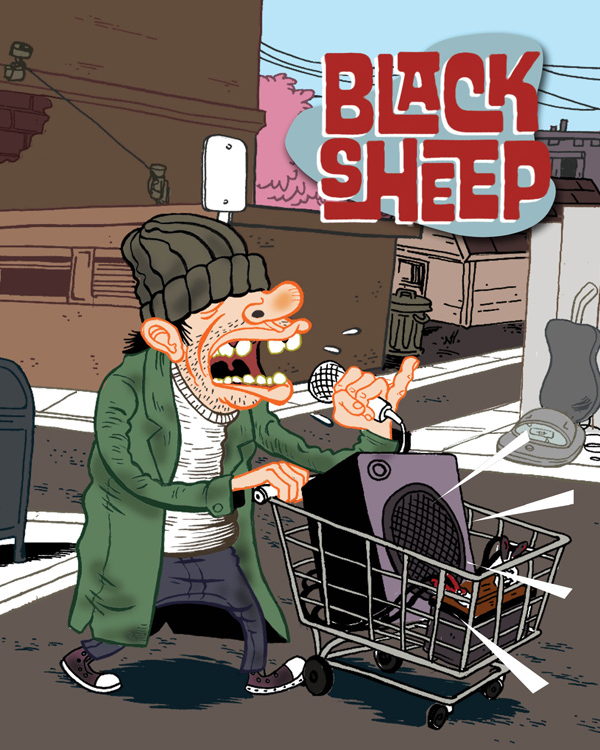 Black Sheep #1
(2004) Features "Neighborhood of the Beast". Set in the endless, beach-side suburban sprawl of Southern California our hero, ersatz novelist and musicologist Ivan, goes apartment hunting and ends up on the wrong side of the tracks. Also, our favorite alien and intergalactic sightseer Tozoa (B'Nau 5000) returns in "Walkabout".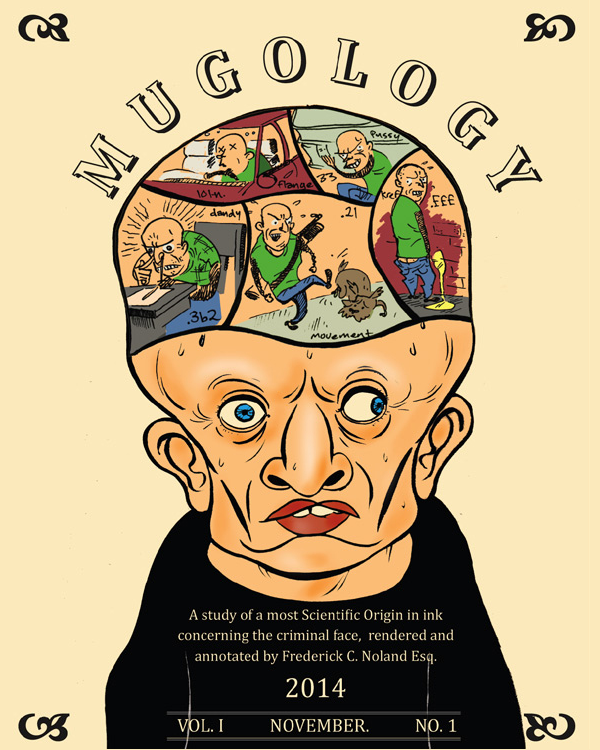 Mugology
(2014) A collection of warmup sketches using mugshots
READ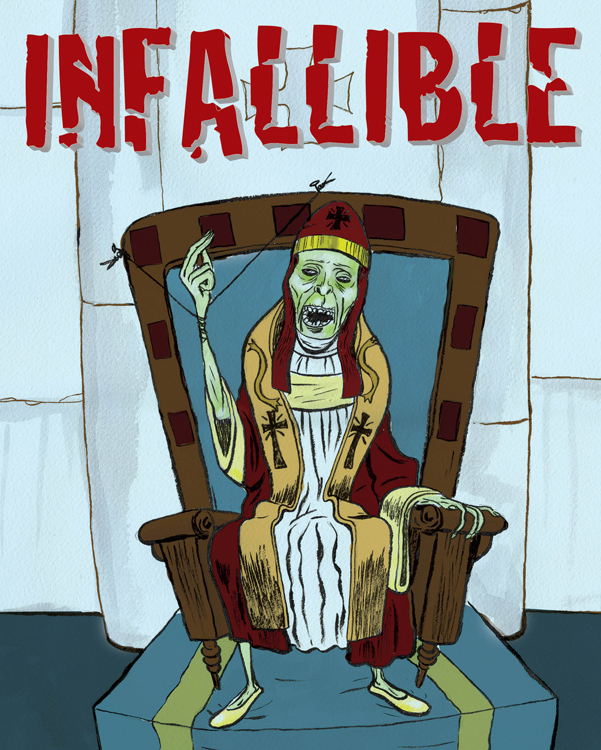 Infallible
(2012) With assassinations, massacres and trials of the dead, Infallible explores the dark recesses of the papacy. Infallible revisits some of the most perplexing, reviled and infamous characters in history. Includes the incredible Cadaver Synod.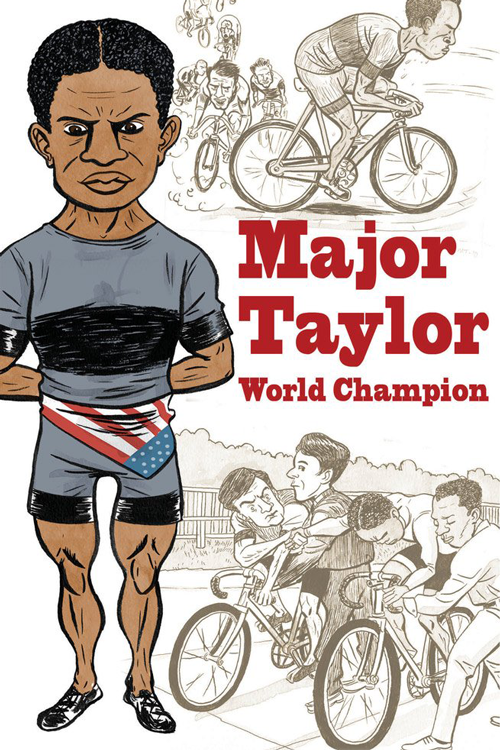 Major Taylor
(2016) At the turn of the century when racial prejudice wasn't just accepted, it was encoded in the law, forgotten hero Marshall "Major" Taylor broke the color line. A wheelman and racer without peer, Taylor's faith, integrity and discipline preserved him. He was a World Champion and his story continues to inspire.
Drawn & Quarterly will release a full 250 page biography of Taylor in 2023. Watch my Instagram for progress and updates.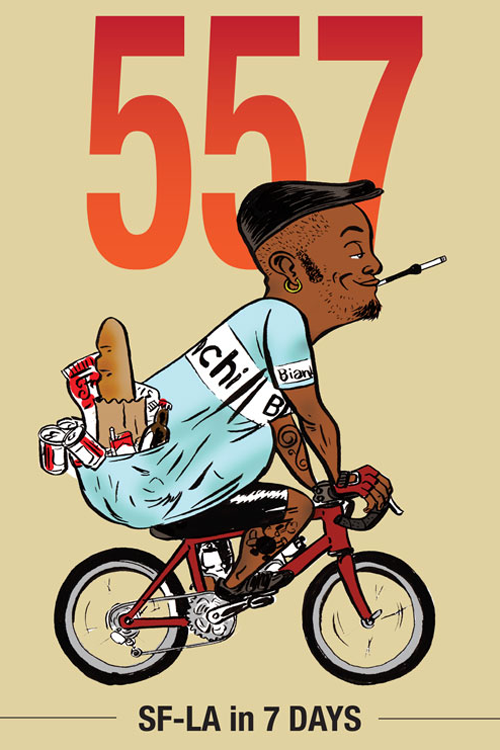 557
(2015) Blood, sweat and beers! A sketchbook-memoir of 2007's AIDS/Lifecycle ride from San Francisco to LA.
READ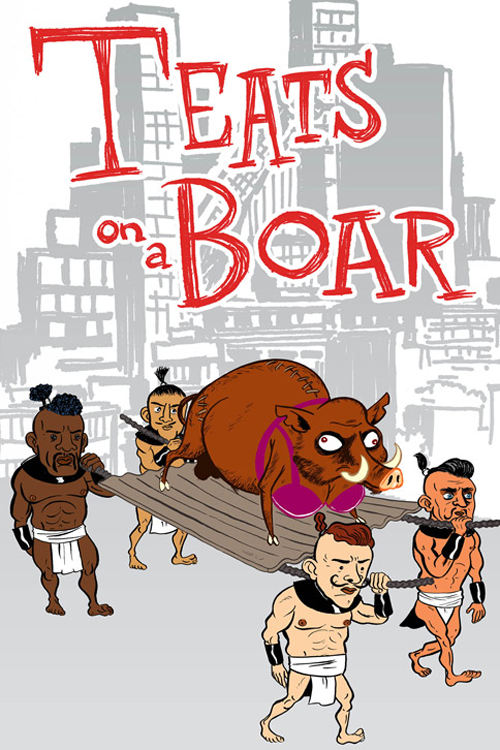 Teats on a Boar
(2012) Collected works ca. 2007-2011. Includes a work encounter with a future celebrity "When The Levi Breaks", a near-death experience "Velo-Monk", and of course, cholos engaged in mini-golf "Golfito".
READ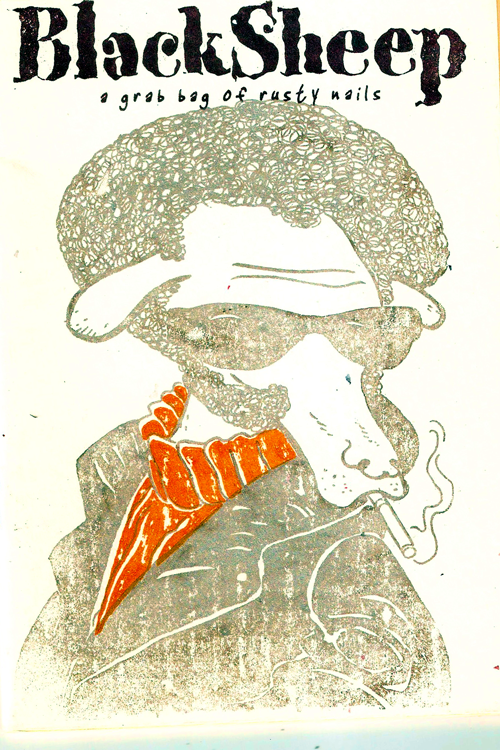 Black Sheep: A Grabbag Full of Rusty Nails
(2003) Previewed Black Sheep #1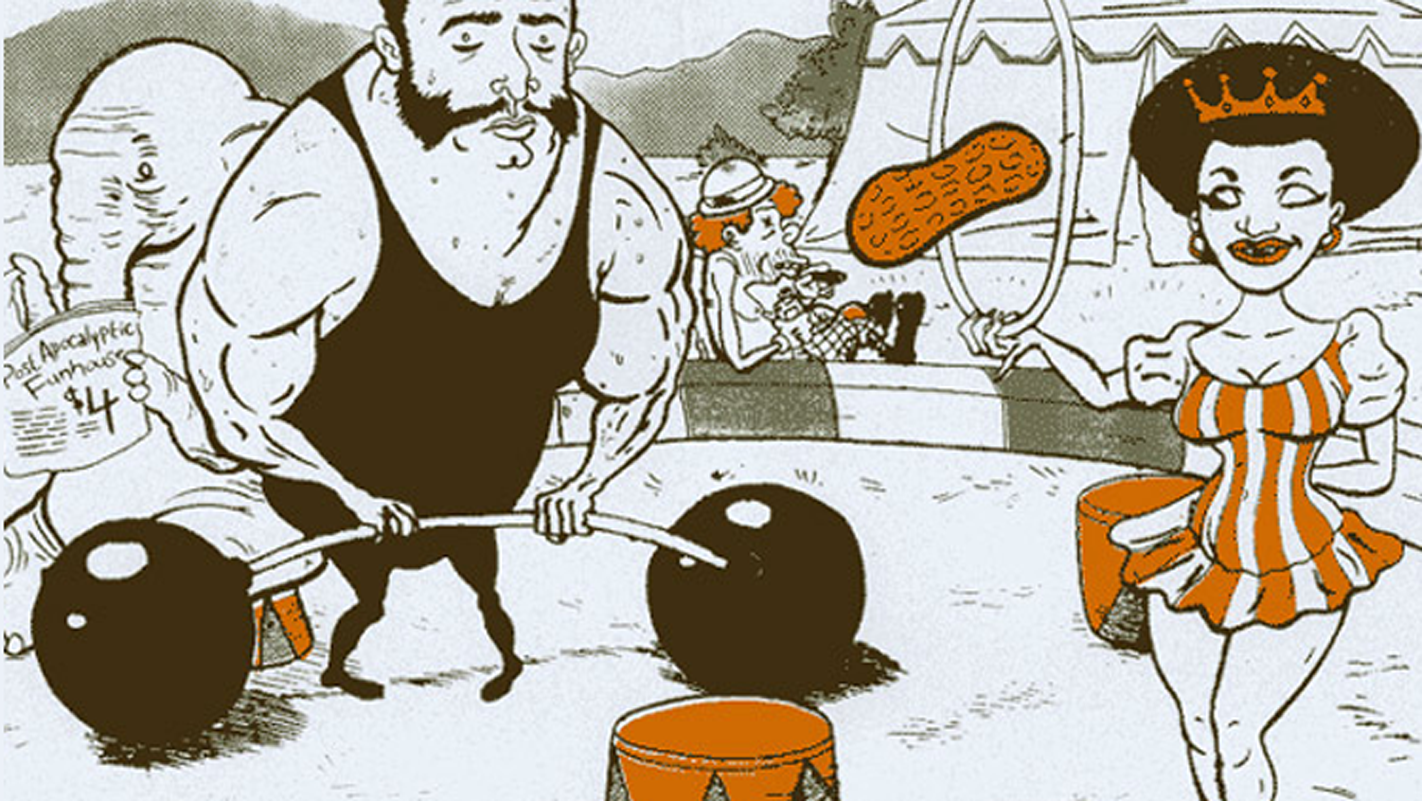 Circus Peanut
(2006) Collecting work from various anthologies ca. 2002-2005
READ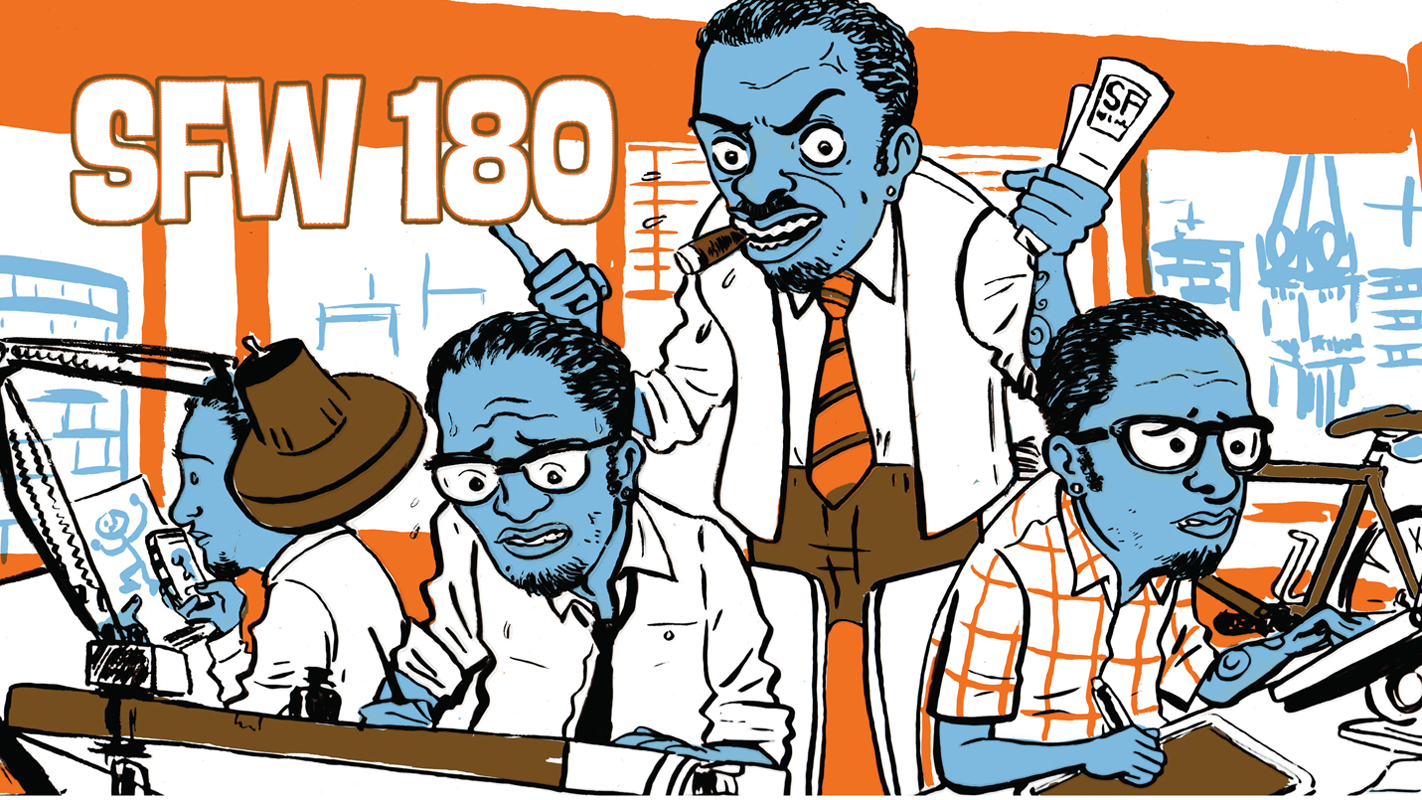 SFW 180
(2013) A selection from my run as editorial illustrator for the SF Weekly 2009-2013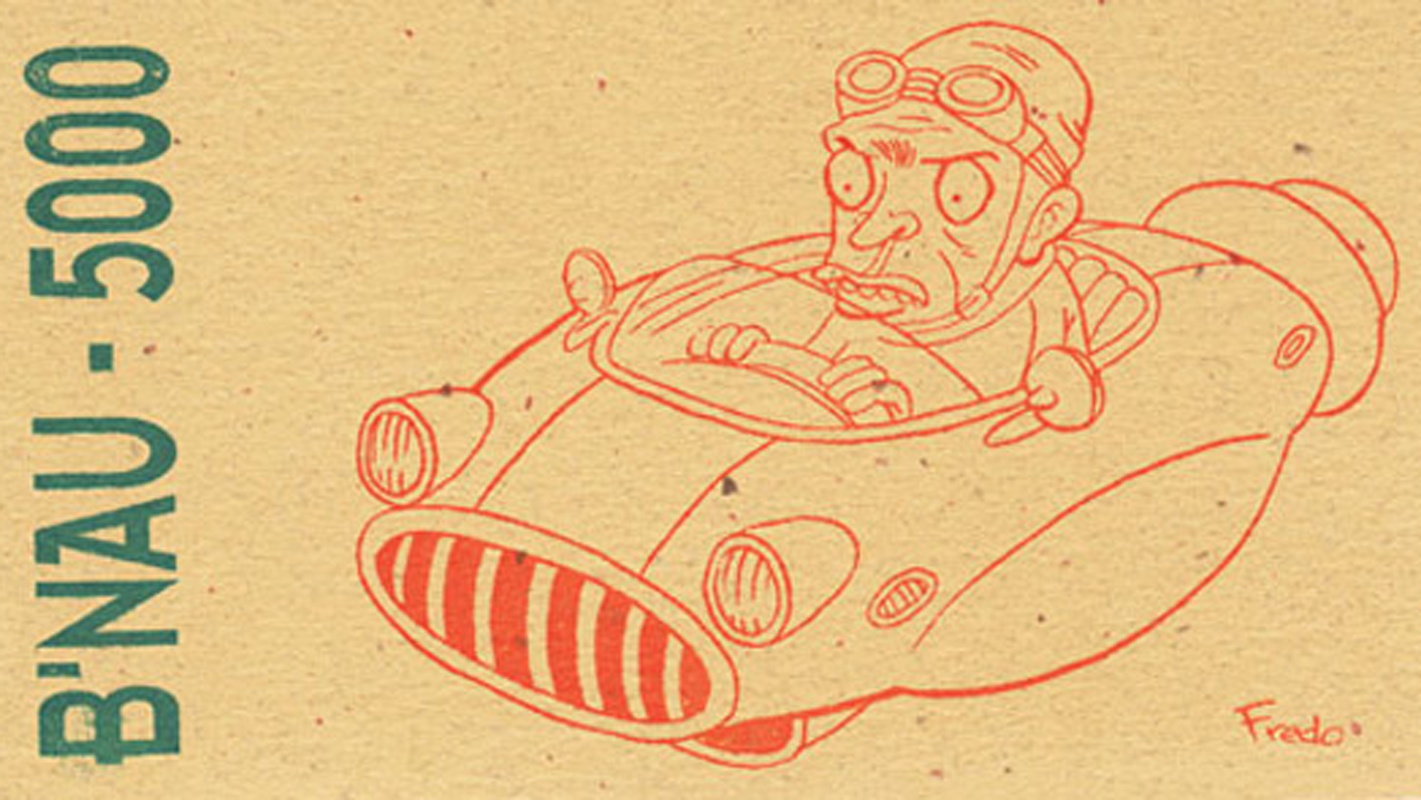 B'Nau 5000
(2004) A whacky space-race with Tazoa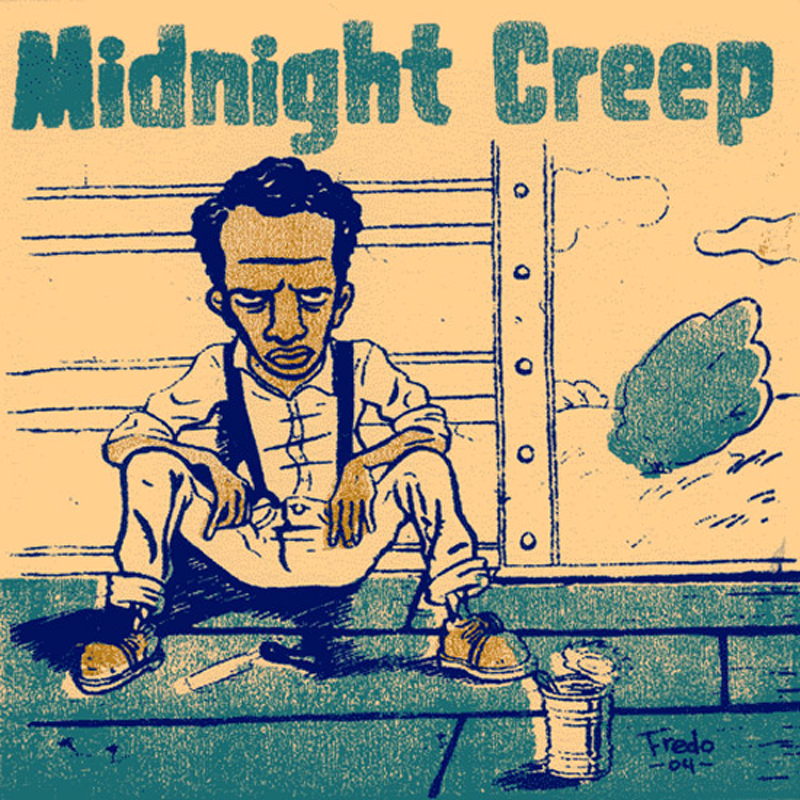 Midnight Creep
(2004) A man, a woman, another man and a double-homicide. Creep was inspired by Southern Gothic Blues.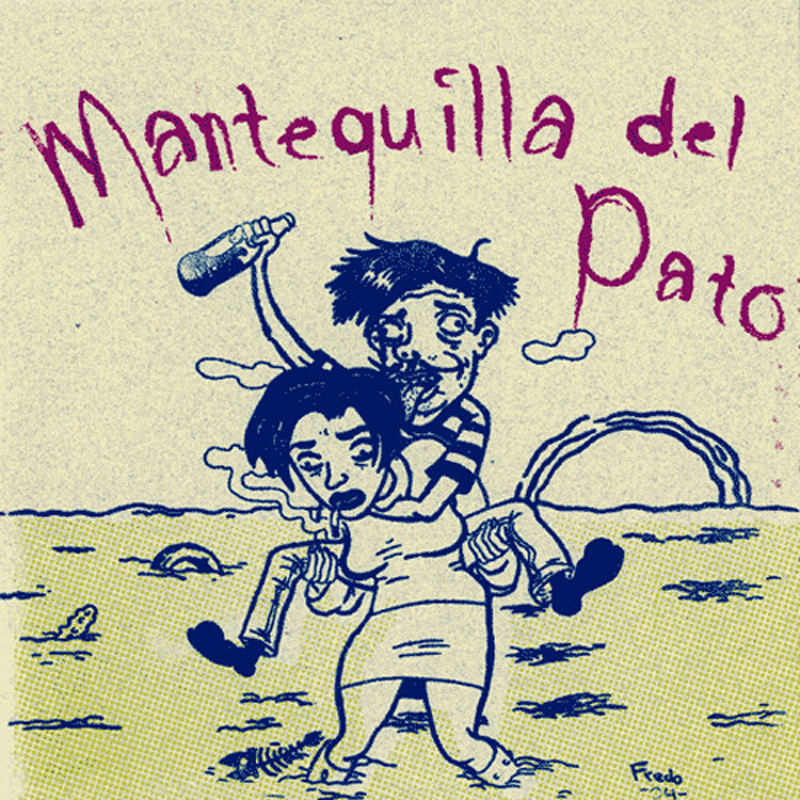 Mantequilla del Pato
(2004) The Jam Comic from Hell with the inimitable Trevor Alixopulos. Down and dirty with no holes barred, this surreal tale features escargot, a menagerie of degenerates and a giant, murderous, talking bird.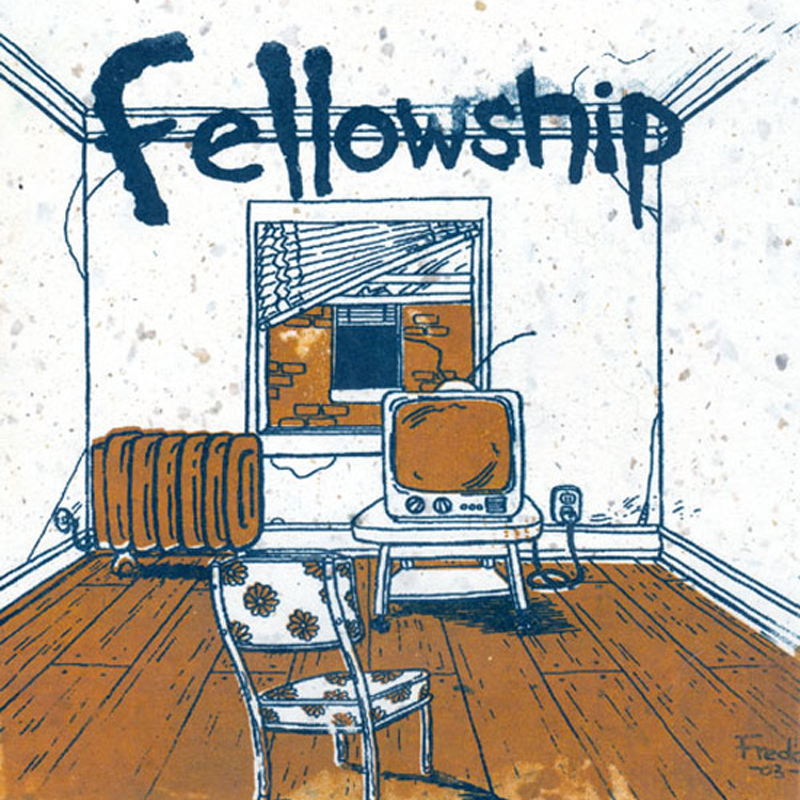 Fellowship
(2003) A brooding rumination on the solitary and nihilistic, but not without a sense of humor!